Cystiphane Hair and Nails 120 Tablets
Hair loss tablets that stimulate re-growth thanks to cystine and B6 vitamin. Excellent tolerability with proven anti hair loss efficiency.
Cystiphane Hair and Nails 120 Tablets
Properties
Vitamin B6 contributes to normal cystine synthesis. Zinc helps maintain normal hair and nails and protects the cells from oxidative stress.
Results
Cystiphane has a double action effect to keep hair and nails healthy thanks to its formula enriched with innovative active ingredients:
- It helps hair and nails regain their strength and vitality.
- It acts as a protective barrier against external elements.
Instructions for use
4 tablets a day, to be taken at 1 or 2 mealtimes, in 3-month treatment cycles to be renewed as required. Not recommended in pregnancy and breastfeeding.
Composition


Anti-caking agent: Magnesium stearate
Anti-caking agent: Talc – Coating agent: Hydroxypropyl methylcellulose
Coating agent: Microcrystalline cellulose
Coating agent: Stearic acid, Titanium dioxide, Carnauba wax
Colouring agent: Riboflavin.
Firming agent: Sodium carboxymethyl cellulose
L-Cystine
L-Cystine; Coating agent: Microcrystalline cellulose; Anti-caking agent: Talc – Coating agent: Hydroxypropyl methylcellulose; Zinc sulfate; Firming agent: Sodium carboxymethyl cellulose; Anti-caking agent: Magnesium stearate; Arginine; Vitamin B6; Coating
Vitamin B6
Zinc sulfate

For who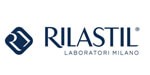 Customers who bought this product also bought: